I get called out on my lack of purple during football season. It's really almost embarrassing in my particular office. I promised myself this was the year I'd have my Purple Friday dress. And, just like it was meant to be, when Mood Fabrics sent me this aubergine double twill as a sample of the fall season, I got super excited and ordered two yards straight away.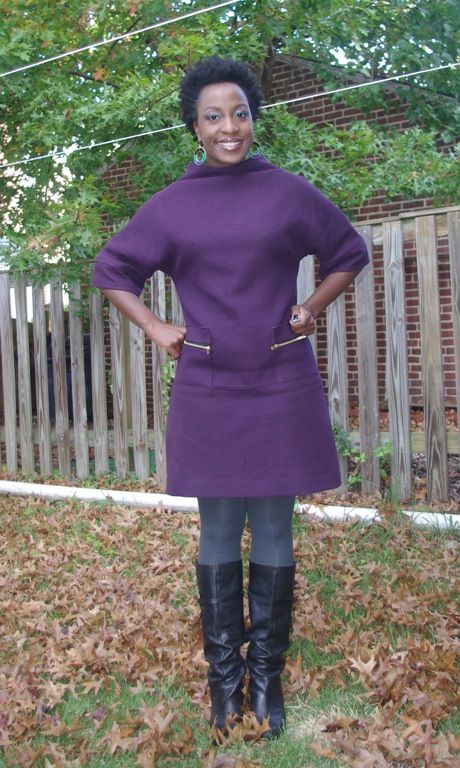 Yes, double twill cotton. The material is 100 percent cotton, twill with a diagonal weave and very dense. It would make a great jacket, or a mod like dress with structure (oh, you know, like this one…). I've never sewn or seen anything like this before. But, it pre-washed well and sews in the awesome way that natural fibers do.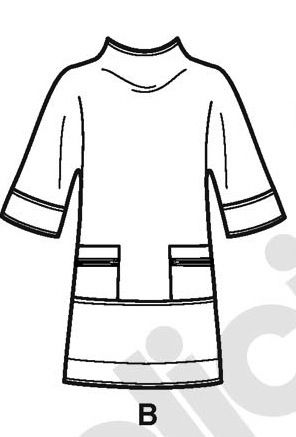 I was unsure what to make with the material and decided to paw through my pattern stash. I stumbled across Simplicity 2568 and declared View B "perfect". I was really worried this dress would be shapeless on me. But, I think it's flattering and the fabric is perfect!
Because the material is prone to fraying, I did serge every single piece.
I went with black and golden brass zippers to stay with the Baltimore Ravens theme.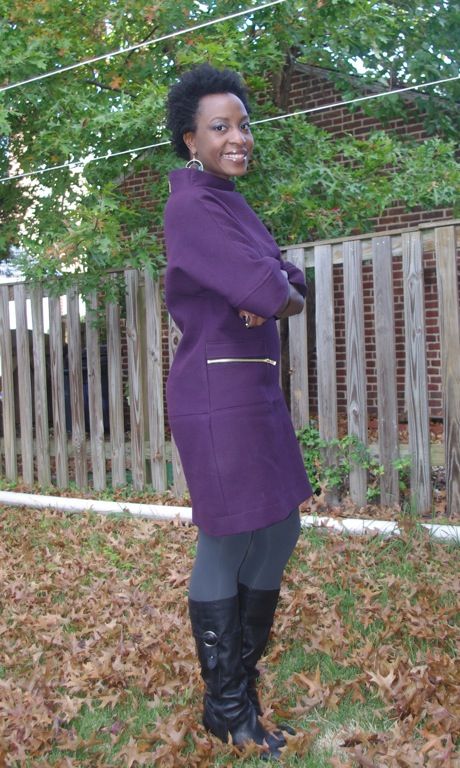 The pockets sew into the side seam. So, if you are grading the skirt out at all, make sure you make the same alteration to the pocket. Ask me how I know…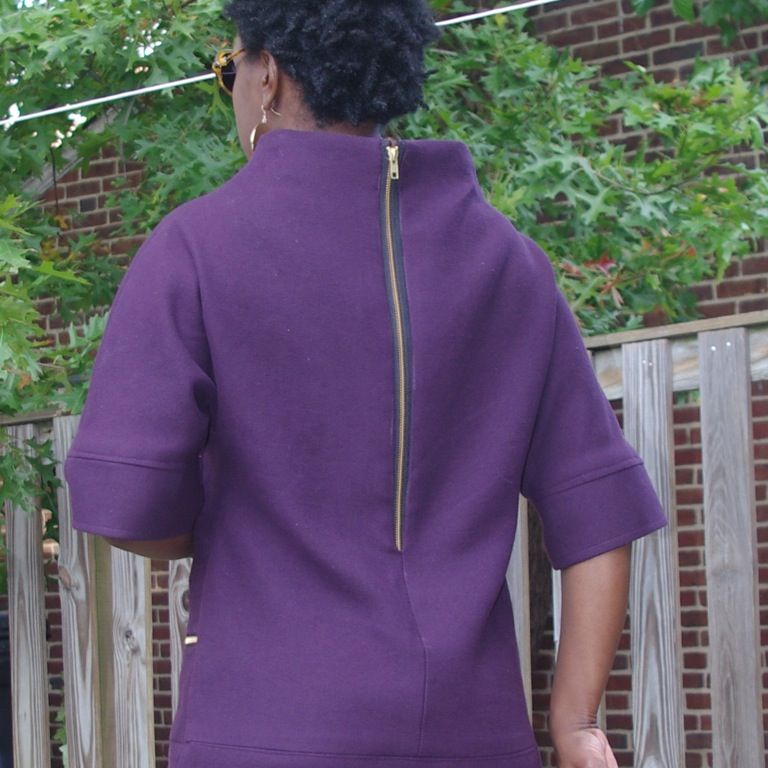 Yo! First time with an exposed zipper!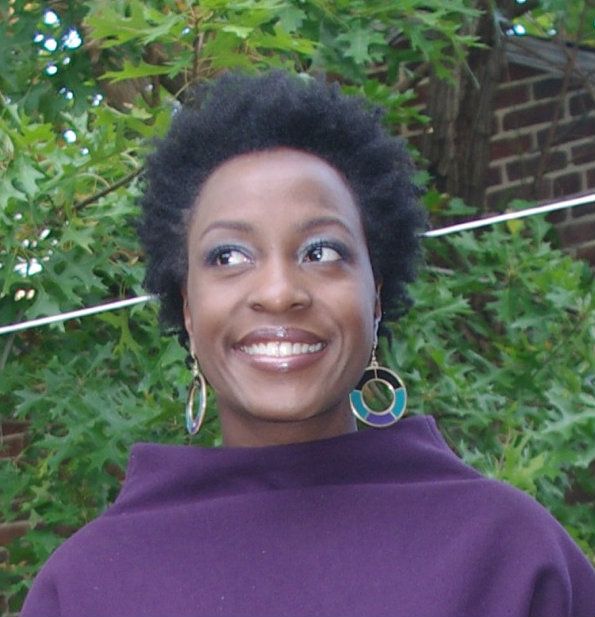 Because of the stiffer hand, I didn't need to interface the collar like the pattern suggested. It also doesn't wrinkle much despite being 100 percent cotton.
I love this dress! I got a dozen compliments the first time I wore it to the office. Because it's cotton I can wear it during the summer. But, because it's a nice dense cotton, it's also fall appropriate.
So, there's my first Purple Friday Dress. I have a second one planned (about three garments from now) in an amazing stretch wool I got last weekend at Mood.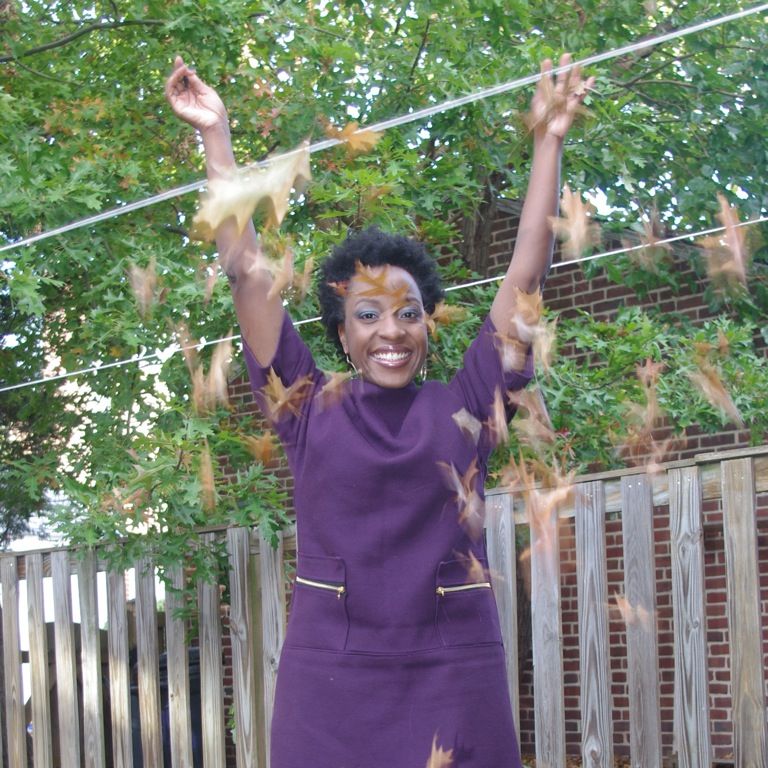 Go Ravens!