I'm continuing my current passion for sweater knits in this Burda sheath dress from September 2012. While I'm still tracing mine from the magazine (tears), you can download it for a mere $5.40 from the BurdaStyle website.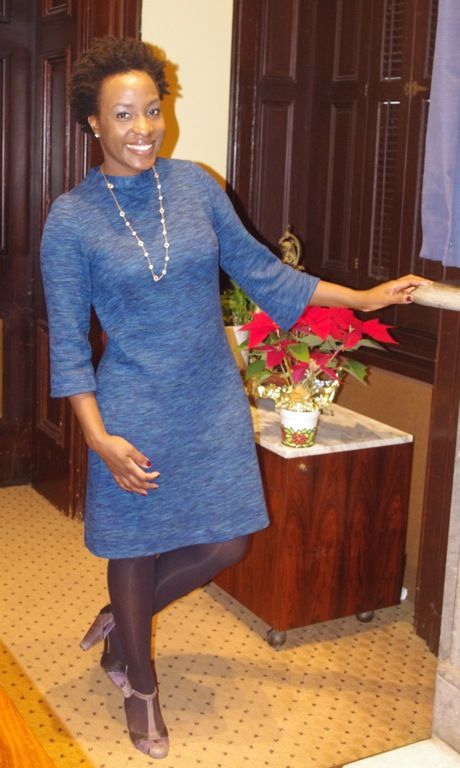 This marine blue knit from Mood Fabrics NYC was purchased in the same bundle as the autumnal pullover I just completed. The knit is incredibly soft. I love the way the colors meld in this knit. I originally sewed this dress to wear to a Hanukkah party and have pulled it out a few times for work since then.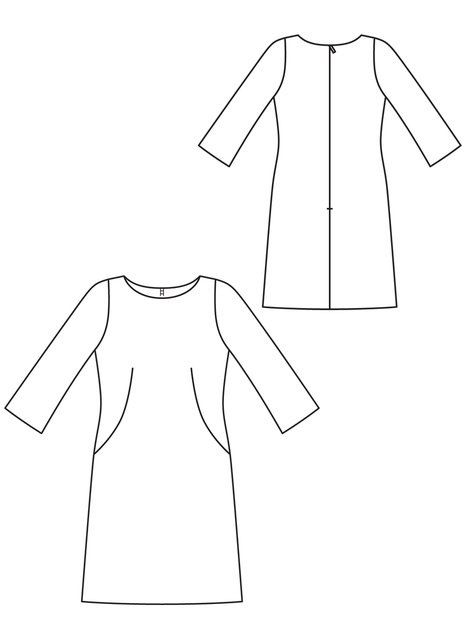 Since the pattern uses the same upper body model as my recent pullover, the FBA alterations on the French darts / busts were already done.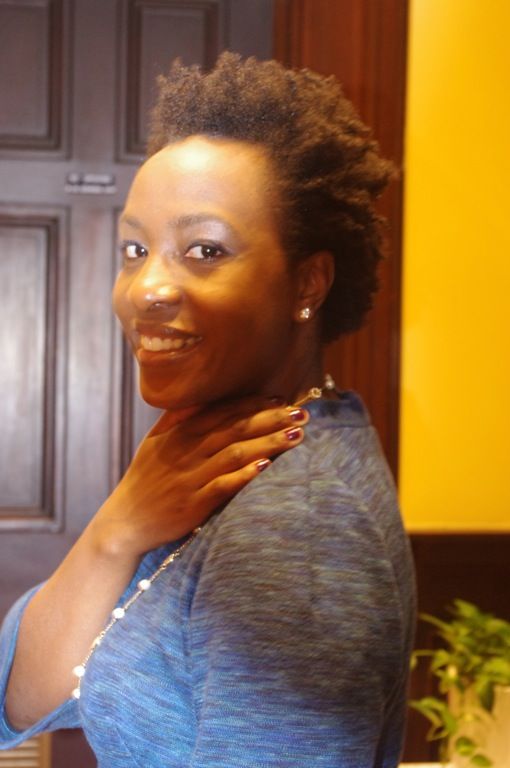 I love the sleeve technique used. See the pleat at the deltoid? It's sewn in one fell swoop with the shoulder seam.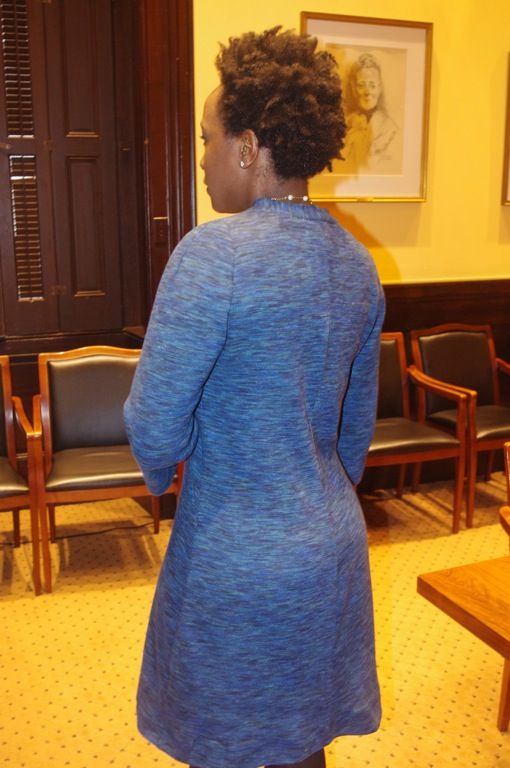 Next time I make this dress (and there will be a next time) I'm going to use the same neckline from the original dress. I decided to skip the zipper, but you'll see here in the back that this dress version doesn't have the v-shape back neckline as the pullover.
That makes the dress little bit of a stretch to get in and out of since I use interfacing along the neckline and armholes to reduce… well, stretching. Also, I think this a lot of dark fabric too close to my face. I thrive in color and I think something more open in the neckline might be more flattering.
Is it strange that only in the last two years I've noticed how incredibly short my neck is? Strange because I've always thought my mom had a short neck. Now, I think I have a short neck. Which means, of course, that I'm starting to become my mother….
Notice I'm not holding a remote nor am I in my backyard or dining room? It's been so foggy the last few days that I couldn't get a good photo. I talked my friend Liz in to being my photographer and this is our conference room. Man, it's so much easier to have someone else take your pictures (as long as they know you need 60 to have one good shot).
Look at me! I'm 'working'.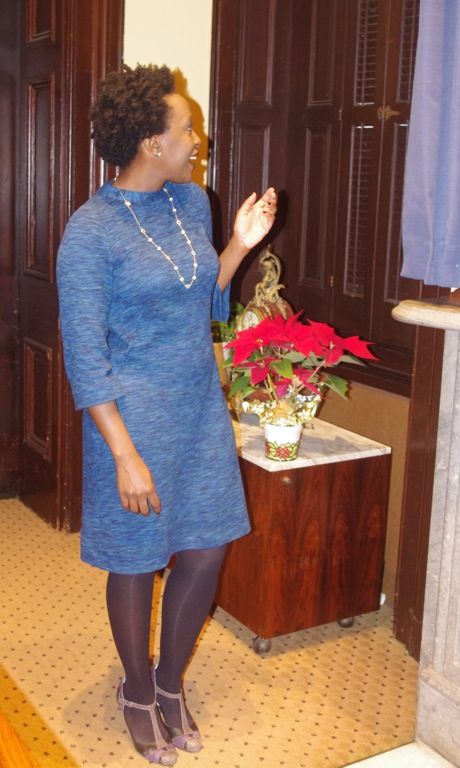 Look at me! I'm 'modeling'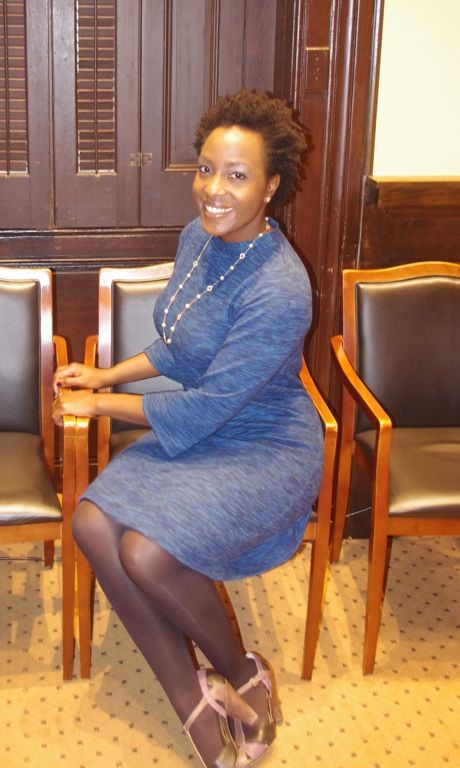 My next sweater knit project is something I never thought I'd make. A cardigan! Stay tuned 🙂
Editor's note: Renee bought her fabric at Mood NYC but we have tons of comparable fabrics available online—click here.