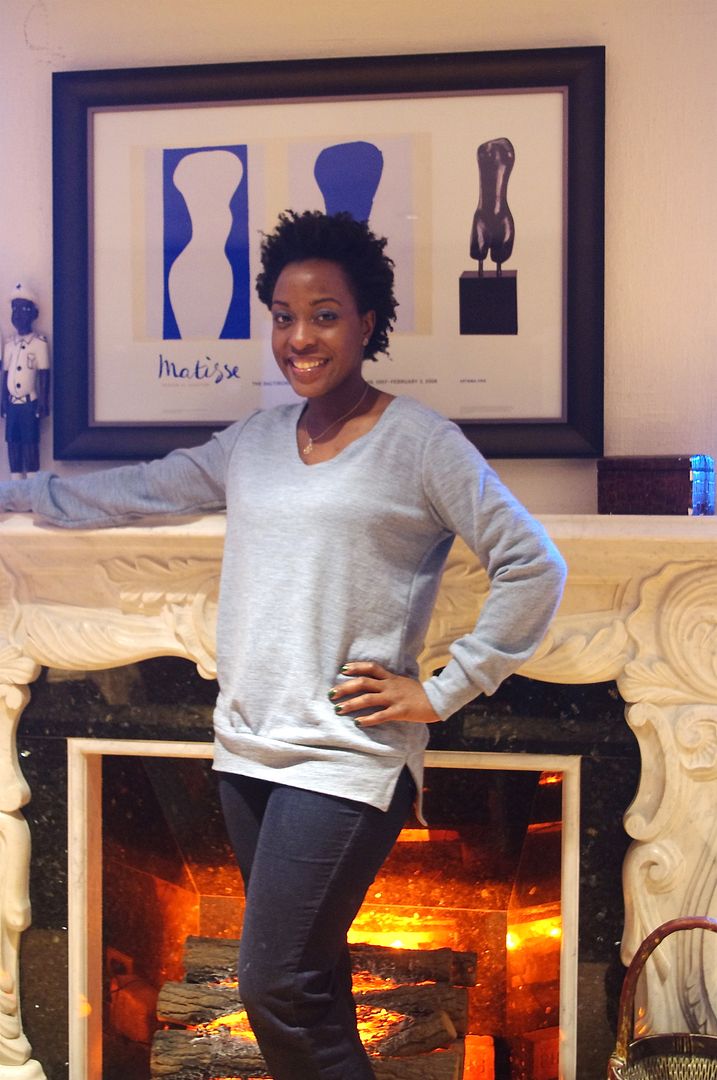 This pullover from the November 2012 Burda features a low and wide neckline with cuff sleeves and cuffed waistband. I was drawn to the upstyle casual look of it.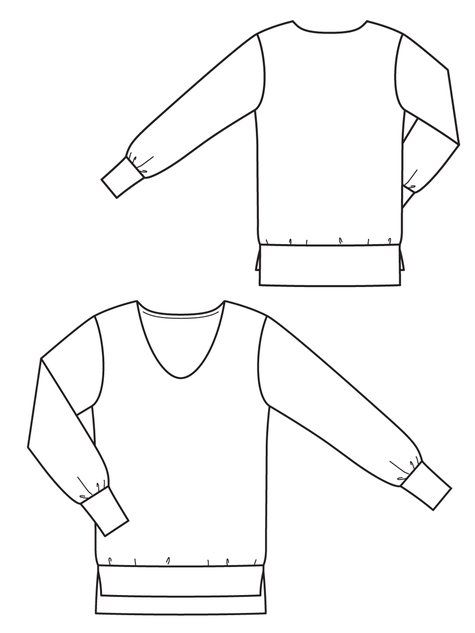 I really liked how the back and front were two different lengths — providing visual interest to something that could otherwise be a bit ordinary.
For this project, I made my usual full bust adjustment and graded from a 38 bust to a 42 at the hips. I really wanted to make sure the pullover wouldn't 'cup' under my tuchis from being too tight.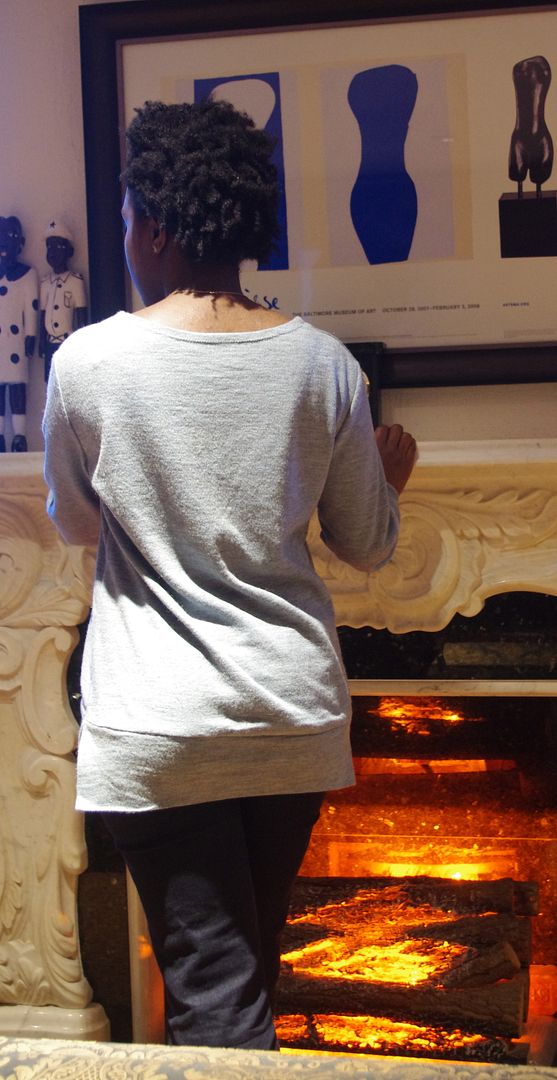 For this project, I used the last of my Mood sweater knits from my October in-store purchase of three. The other similar knit projects became my marine wool dress and an autumnal sweater. I *love* pastel blue. I seriously have over 20 pastel / baby blue nail polishes. I should be ashamed. But, I am not.
Which brings us back to my shoulders. On the model below, you can see that the shoulder seam hangs over her shoulder. I guess that's fine. But, combined with my narrow shoulders, I find the entire neckline too wide by about one inch and would have happily taken a 1/2 to 1 inch more fabric toward my neck.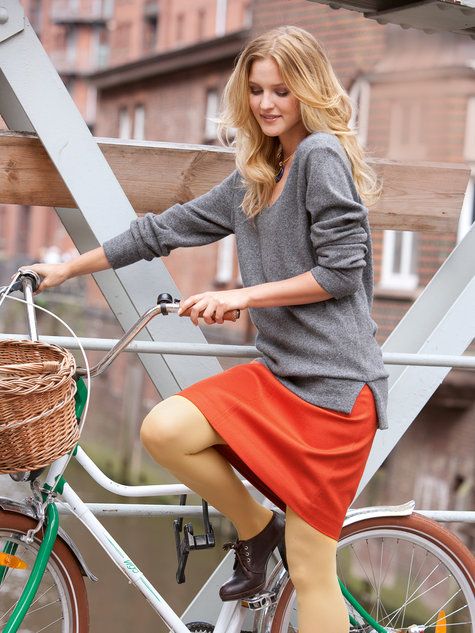 See how her sleeve is is hanging down from the shoulder a bit? I didn't stretch out the shoulders by using some bias interfacing along the entire armscye, staytape on the shoulder line and interfacing on the once turned in neckline.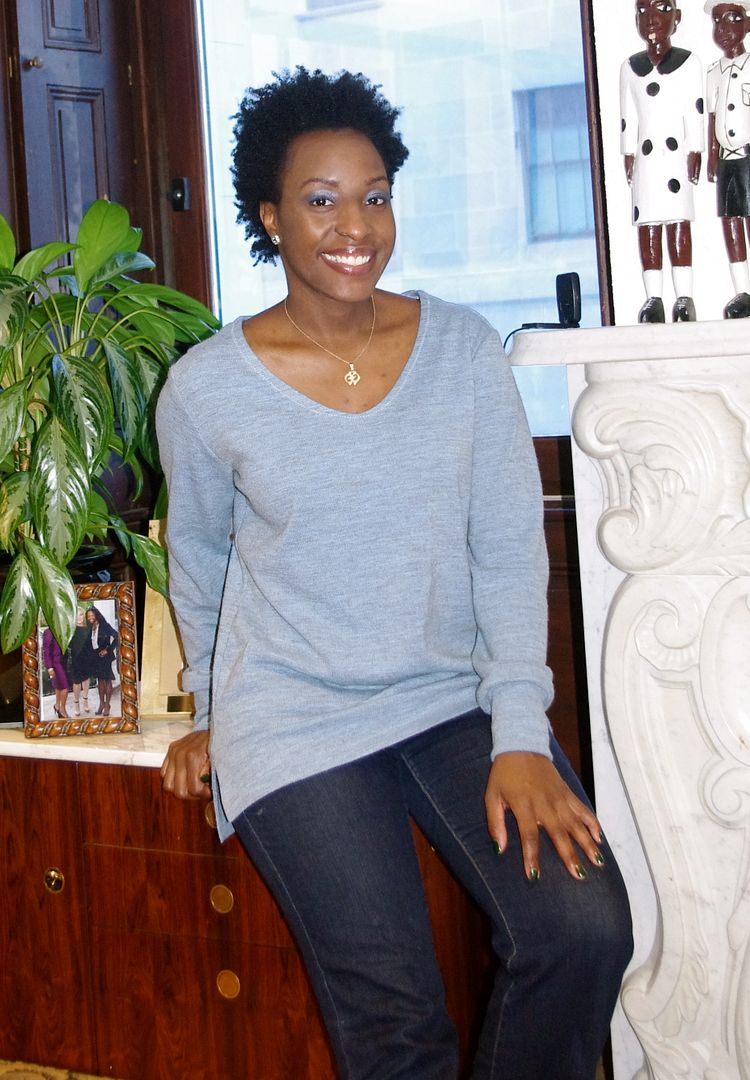 Overall, I'm pretty pleased with this simple top. I'd like to make more in 'regular' sweatshirt fabric or even a wool jersey. It would also make a great summer top in a thin knit or silk jersey. It works well with jeans and leggings. I can be casual, but with a nice twist.
In my mind, Liz and I were going to recreate the editorial photo with my bike. But, it was so bitterly cold when I completed the top, that we looked for a cozy indoor spot instead 🙂
Editor's note: Here's a link to our wool jerseys available online. The NYC store has a huge selection of wool jerseys and sweater knits.